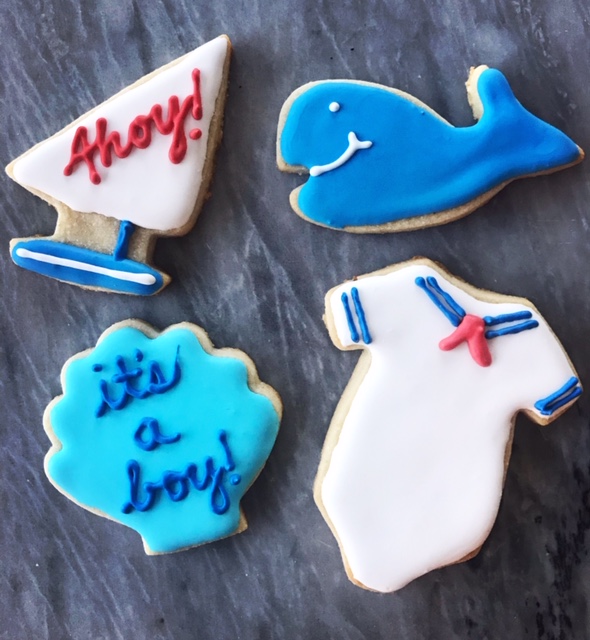 Custom Sugar Cookies
From holiday and birthday parties to baby and bridal showers, we can work with you to make your event special with custom sugar cookies!
The recipe comes from Gussie's Grandmother, who used Mace as the secret ingredient to add a little kick - our customers love it! The dough is sturdy for shipping, and we can customize the colors and design to match your taste (pun intended!). Check out the photos for past projects and ideas for your party!
Custom cookies start at $3.50 per cookie. Minimum order is 1 dozen, and maximum is 4 dozen.
If you'd like to inquire about a custom project, please email Gussie at gussie@lepapillonbakery.com and she will help sort out design details, packaging and shipment date.
Additional fees may apply. Please allow 2 weeks.
Ingredients: All Purpose Flour, Unsalted Butter, Granulated Sugar, Eggs, Vanilla Extract, Salt, Mace. Icing: Confectioner's Sugar, Meringue Powder, Water, Gel Food Coloring.
Contains: Wheat, Eggs