Nutella & Cinnamon Sugar Babka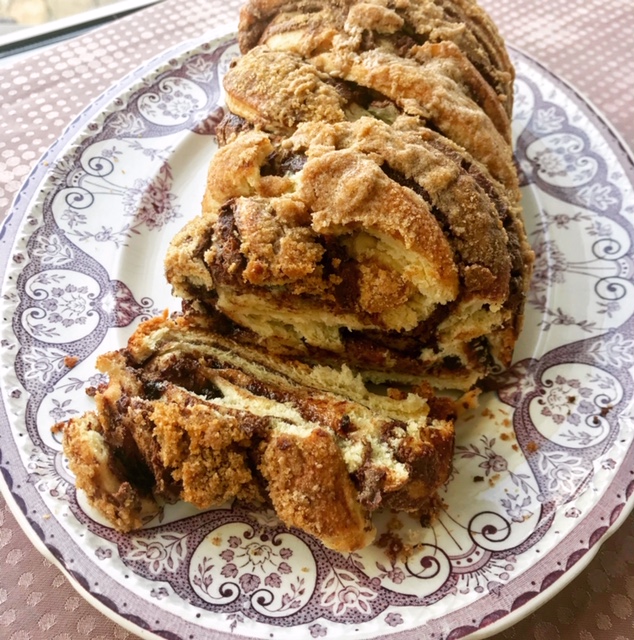 Nutella & Cinnamon Sugar Babka
Babka is a twisted sweet bread that's perfect for breakfast or dessert. LPB's Nutella Babka takes three hours to make, and it is well worth the time and effort - you'll see!
Babka is sold by the loaf (about 10 thick slices) for $18, and half-loaf for $10. Loaves freeze well for up to three months.
Ingredients: All Purpose Flour, Granulated Sugar, Whole Milk, Unsalted Butter, Eggs, Yeast, Nutella, Cinnamon, Brown Sugar.
Contains: Wheat, Eggs, Milk, Nuts and Soy